ABVisie Match Manager
The software program for score registration and much more
Match Manager is a program developed specially for score registration in shooting sports.
It's a user-friendly competition program for organizations and shooting clubs.
Development is in constant progress and updates are placed on the site regulary.
Match Manager flyer (PDF)

Match Manager is used by everything from smaller clubs to larger organisations, such as InterShoot and RIAC.
Download the demo Match Manager 2007 to give it a try.

Last update:
Match Manager 2007 version 1.1z available (see downloads section).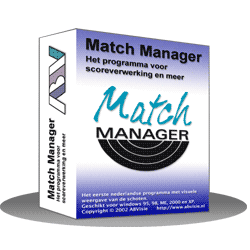 408,- EUR (incl. VAT)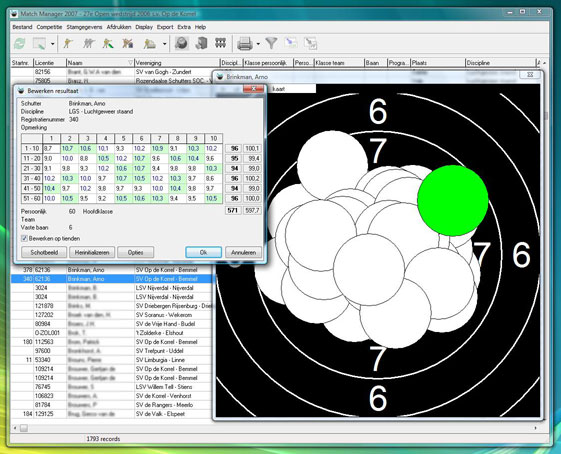 Match Manager:
Useful for all sorts of competitions including; liga, club, regional, national and international level.
Specific settings for unlimited series and prestige prize competitions.
Setup and modify disciplines, categories and classes.
Network possibilities; e.g. registration office and several target readers.
Can be connected to multiple external devices e.g. Häring, DISAG, SAM, RIKA.
Automatically updated results shown on screen displays.

Export options e.g. live results on the internet, Excel, etc.
Merging options with Microsoft Word; e.g. creation of start numbers.
Fast and easy manual score registration.
Multiple language support.


Questions? send a mail to mm@abvisie.nl !